NEW NOVATO LOCATION – FALL 2019
Dentistry By Design of Marin has an exciting announcement: we are relocating to an all new site in Novato, this fall!  The new landlord of our current building is not renewing our lease. We have decided to evolve and adapt, and to accept the challenge. Our goal is to provide the ultimate in dental care for our patients, and we will continue to do this near our current location.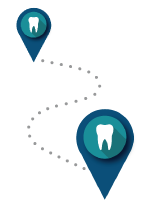 Look forward to:
• Improved parking
• Comfortable reception area
• Wifi with improved connectivity
• Digital media display
• Relaxing views of Novato
We are using the same builder and architect as we did for our current office with the hope to maintain the atmosphere and if possible improve. The proposed move will likely be this summer and
we will post the updated move in date in our office reception area when we have it.
Here is our new office address so you're ready when it opens:
505 San Marin Drive, Ste B 200
Novato, CA 94945
In the meantime, our existing office will remain open with its standard hours: Monday, Tuesday, Thursday and Friday 8am to 5pm and Wednesdays 2pm to 8pm. If you have any questions ask any one of our team members.
Thank you for choosing Dentistry By Design of Marin – We value your support.

Sincerely,
Michael L Rosenthal DDS
Rajiv J Anand DDS
Dentistry By Design of Marin